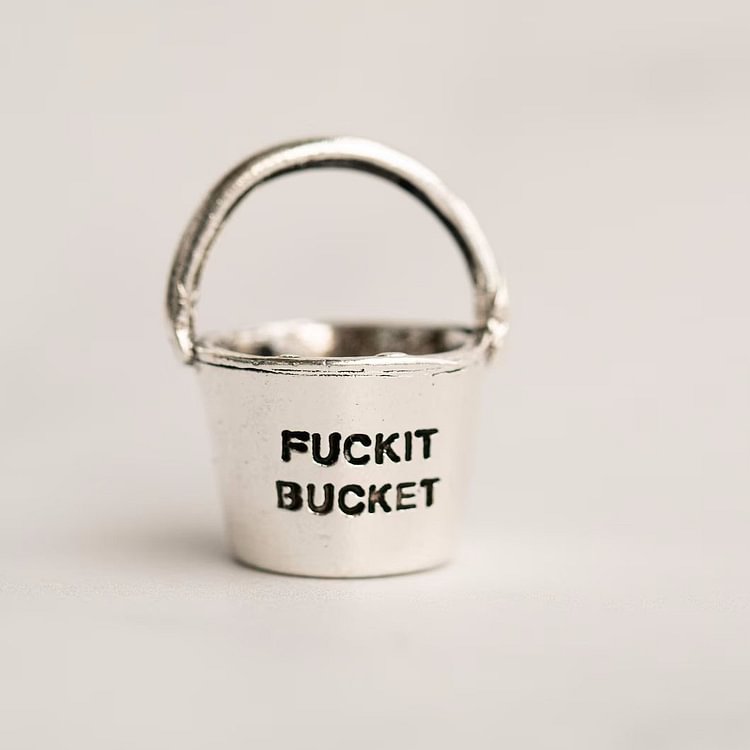 Sometimes you just have to chuck it in the Fuckit Bucket and move on!
This miniature, three-dimensional, antique silver-plated bucket charm was custom-casted just for you. Each silver bucket is a little different, but all are engraved with FUCKIT BUCKET in teeny tiny letters.
You can order the charm only, necklace chain, or with a keychain.
Perfect for birthday gifts, bachelorette parties, wedding favors, and breakup gifts.
Customer Reviews
Subscribe to get special offers, free giveaways, and once-in-a-lifetime deals.
Show more
Wow you reached the bottom